Fitsole is an established Egyptian sneaker and lifestyle retailer offering authentic products with a global vision of creating a collective and culture of like minded sneaker heads.
Challenge
Fitsole approached us with the challenge of creating a brand identity and a new e-commerce website that would catapult them to the top of the sneaker industry in Egypt and Africa.
Our focus was on delivering a user-centric website that offered a seamless and engaging experience, catering to the needs and desires of Fitsole's target audience while also optimising for maximum business impact.
Solution
Our strategy was centered around a seamless and intuitive user experience, aligning closely with Fitsole's brand identity and best practices. We undertook thorough audience research, implemented optimal information architecture, and designed user flows to streamline the customer journey while maintaining consistency with Fitsole's brand aesthetics.
To ensure user engagement and reinforce the brand identity, we curated relevant, captivating content, keeping visitors informed and invested in Fitsole's products and offerings.
The site's responsive design adapted flawlessly to various devices, enhancing accessibility and interaction while maintaining the brand's visual identity and ensuring a consistent experience across platforms.
We concentrated on crafting a user-centric website that seamlessly catered to Fitsole's audience, prioritising a satisfying experience that also drove significant business impact.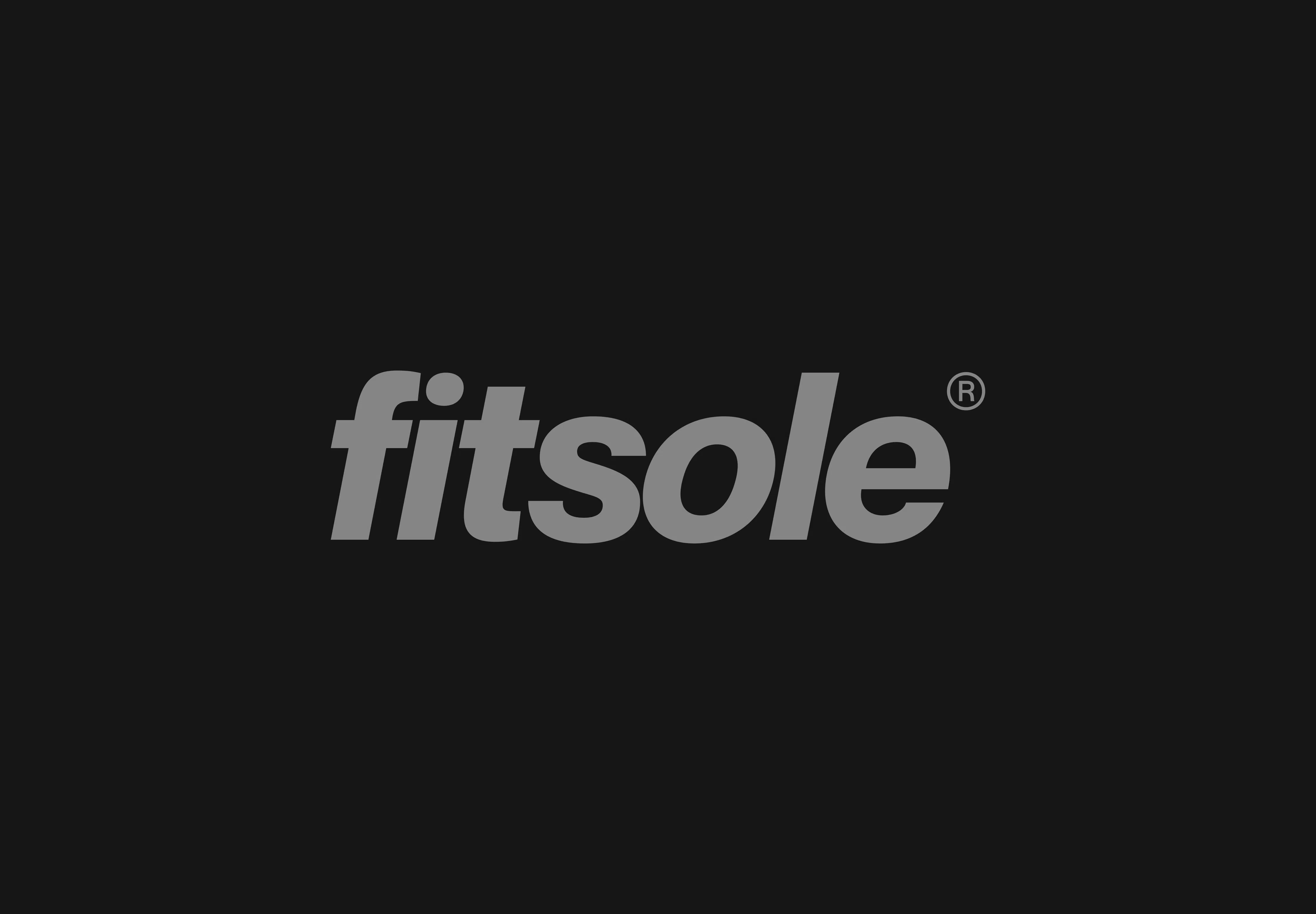 Branding
We successfully created a balanced and captivating brand identity by merging strong typography and type treatment, epitomised by a logo, an artful logotype enclosed in a square reminiscent of a shoebox, serves as the emblematic core.
Elevating Fitsole's Online Presence: A Journey Towards User-Centric Excellence.
Enhancing Engagement
We aimed to create a design that was both visually appealing and functionally effective. Subtle animations and transitions enriched the user experience, encouraging interaction and driving conversions. The uncluttered layout, along with effective use of negative space, directed attention to key elements and product offerings. Our responsive design approach ensured a consistent experience across devices, boosting accessibility and engagement.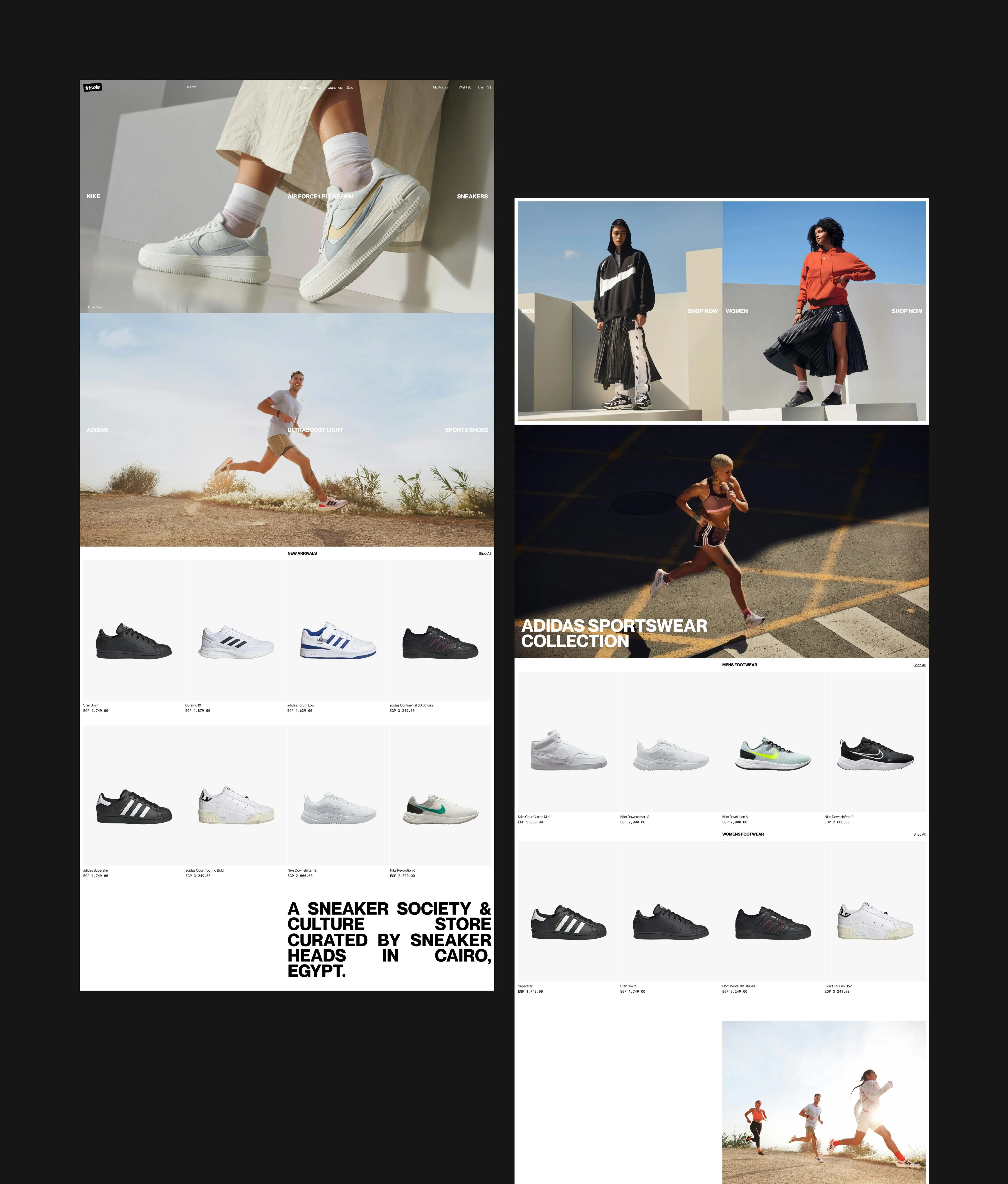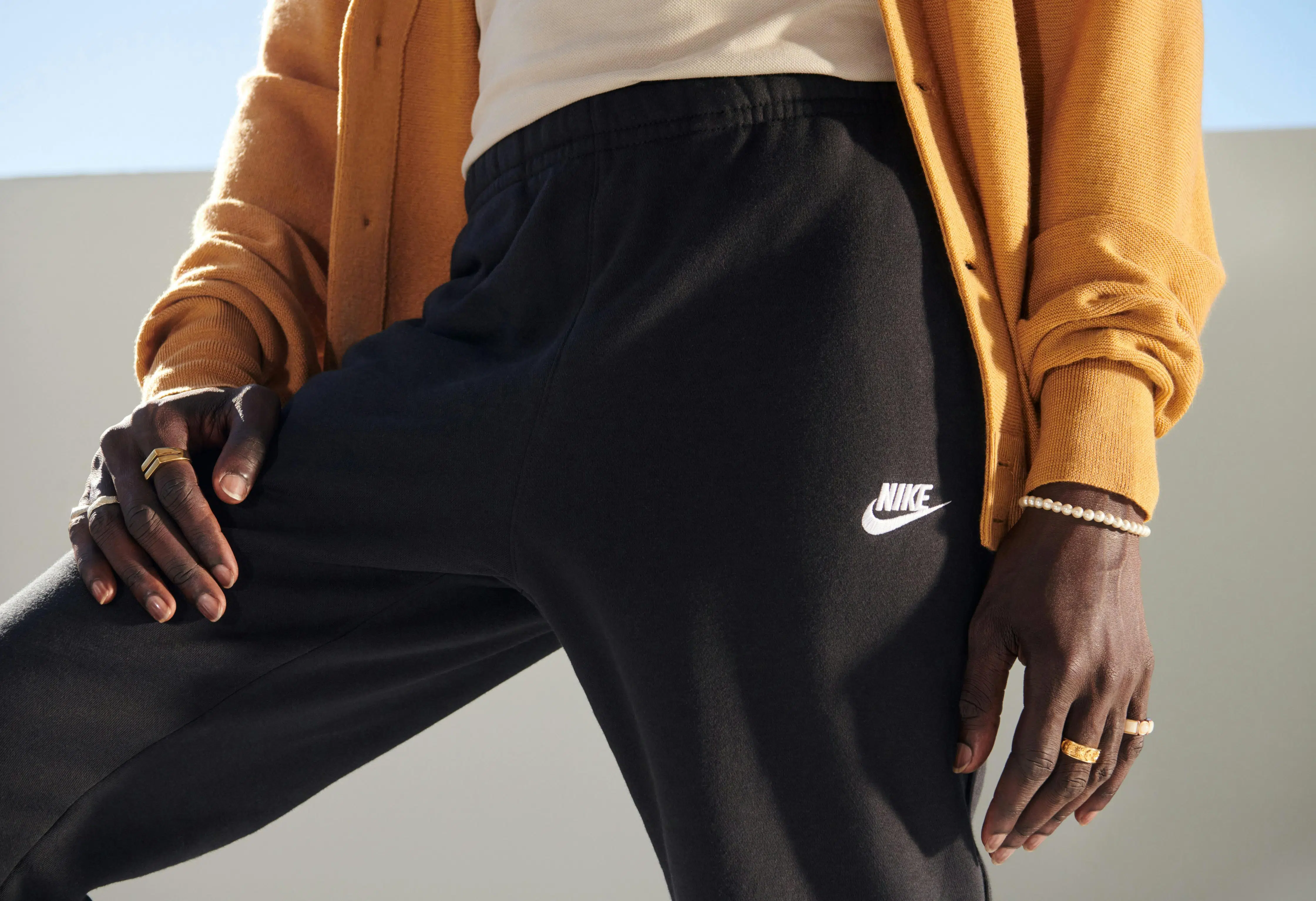 Shopping Experience
Key design elements were meticulously crafted to enhance user interaction. We prioritised high-quality visuals, including product imagery with a custom product gallery which provided an immersive experience, allowing users to explore products in detail.
The intuitive filter with distinct categories and sorting feature aids users in swiftly locating their desired items with ease. The filter also has fixed placement that remains visible even as users scroll down for easy access throughout the page, letting users hide or expose the filter.
Easter Eggs
To infuse our visual identity into the e-commerce experience, we created custom illustrations that act as fun "easter eggs" across the site. These illustrations double as stickers, serving as screensavers for user inactivity and allowing playful "tagging" of the About page. This playful feature taps into urban streetwear and sneaker culture while reinforcing our brand identity.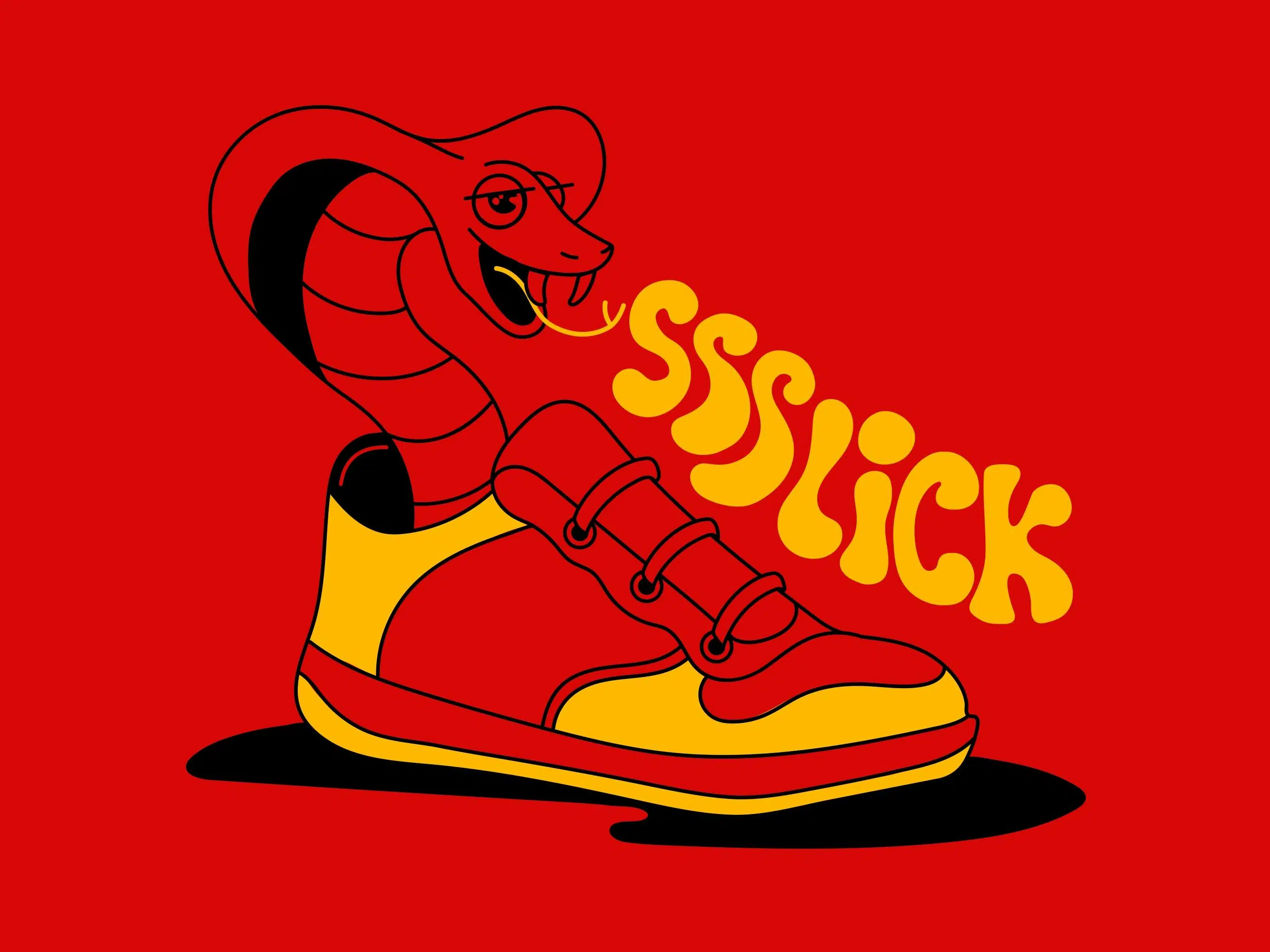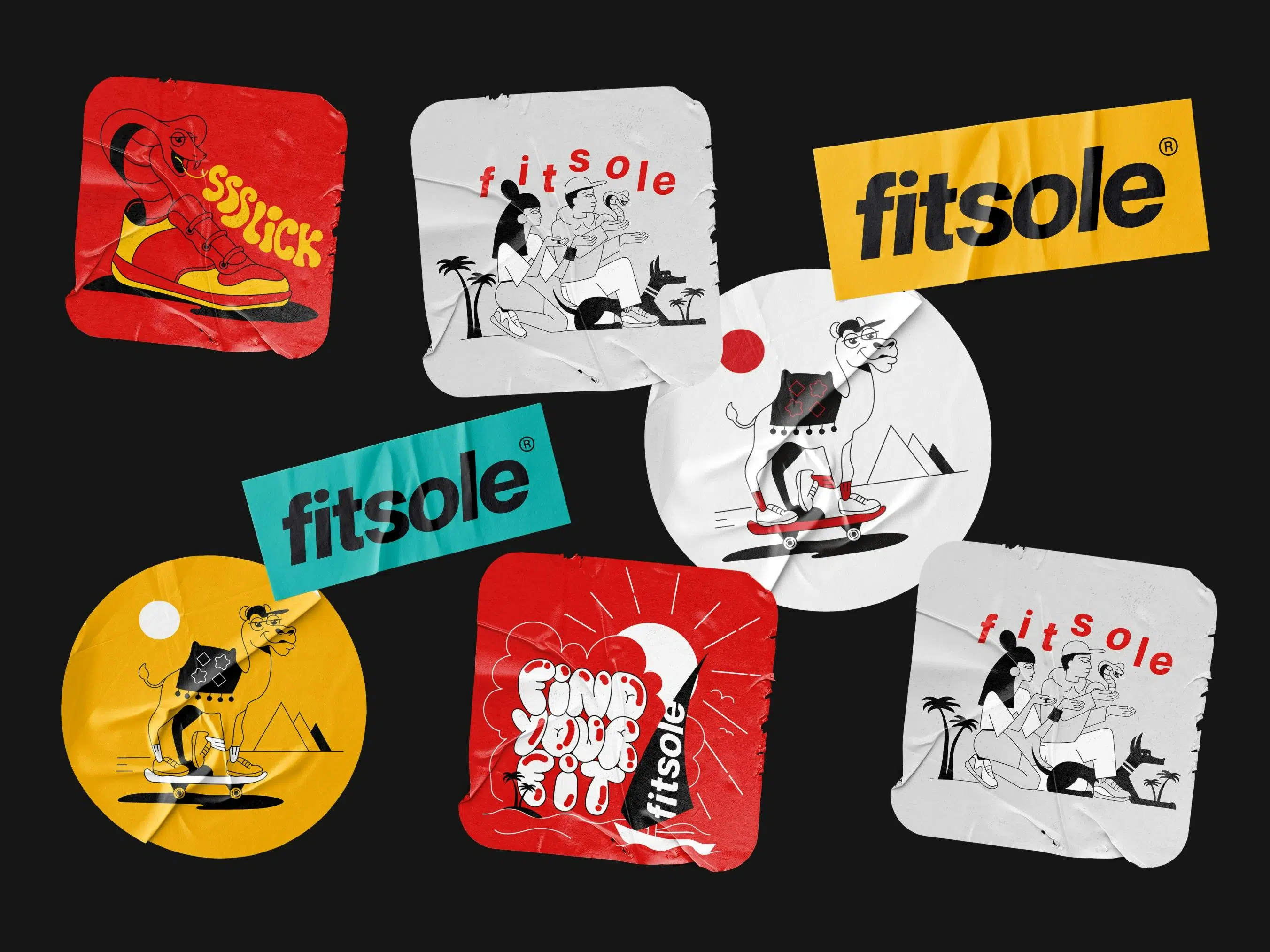 Scope of work
Research
Customer Research
Trends Analysis
Competitor Review
Best Practice Review
Market Research
Strategy
Brand Positioning & Architecture
Target Audience Discovery
Feature Definition
Information Architecture
Design
Art Direction
Brand Identity Design
Design Systems
Graphic Design
User Interface Design
User Experience Design
Interaction Design
Motion Design
Quality Assurance
Development
Technical Strategy
Technical Consulting
CMS Implementation
React / Next.js Development
WebGL / 3D Development
Shopify Development
Cross-browser Testing
Cross-device Testing
SEO & Performance Optimisation
Quality Assurance
Content
Copywriting
Social Media Design